Phil Young - Hope Gallery
835 Woodward Ave.
East Haven, CT
(203) 467-1622
Back from Hell City!
Saturday May 24, 2008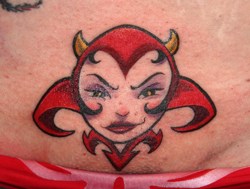 Had a great time at Hell City, met some incredible artists, and had a great time. Hats off to Durb for a well organized expo, plenty to do for everyone. Check out my tattoos section for pics from the show. I will be at "Off the Map" in MA for a guest spot, June 29-July 3rd. I am taking appointments now, so if anyone is interested drop me a line, or call 203-752-0564. Thanks!