Phil Young - Hope Gallery
835 Woodward Ave.
East Haven, CT
(203) 467-1622
New tattoo guest spots
Tuesday June 17, 2008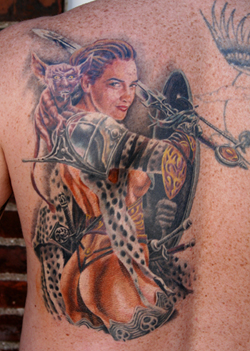 What a great spring! Lots to look forward to for summer and whatever comes after that. I will be doing a guest spot at Joshua Carlton's in Indiana, (The Great American Tattoo Co.) September 15th and 16th, and getting some more work done myself. So anyone in that area looking for me, I will be taking appts. (203-752-0564 ext-16). I still have a few spots left for June 30-July 3 at "Off the Map" in Easthampton MA. So if you're up in that area, see me there and save some gas! Thank you all.