Phil Young - Hope Gallery
835 Woodward Ave.
East Haven, CT
(203) 467-1622
Thanks "Off the Map"
Tuesday July 08, 2008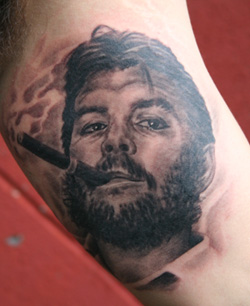 Thanks to everyone at "Off the Map" for a great four days. Made me feel very welcome, and great hospitality. Got to do some cool pieces, and Khalil's first tattoo. Heads up, the Florida convention is creeping up, I'll be at Joshua Carlton's in Indiana mid September. (The Great American Tattoo Co.) Stay Cool!