Phil Young - Hope Gallery
835 Woodward Ave.
East Haven, CT
(203) 467-1622
Colderness
Tuesday September 23, 2008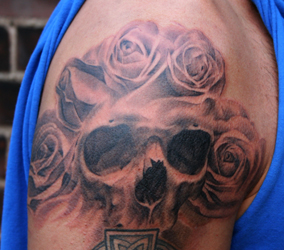 Thanks to Joshua Carlton and the crew at "The Great American Tattoo Co." Had a great time, did a little work, and got tattooed. Come see us both at the Paradise Tattoo Gathering in MA, Oct 23-26th. Later!