Phil Young - Hope Gallery
835 Woodward Ave.
East Haven, CT
(203) 467-1622
Spring is here
Thursday February 26, 2009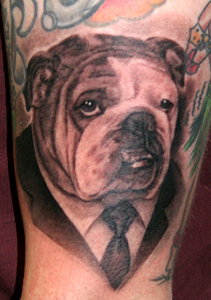 Here in the Northeast we like to get totally sick of the long winter, as it makes any warm weather that much more enjoyable. Looks to be a fun year, lots on the horizon; also, if there is anyone in the area that is a serious table tennis player; let me know, we need a league down here. And here is a picture of a dog in a buisness suit; Cheers!