Phil Young - Hope Gallery
835 Woodward Ave.
East Haven, CT
(203) 467-1622
Spring Rocks!
Friday April 09, 2010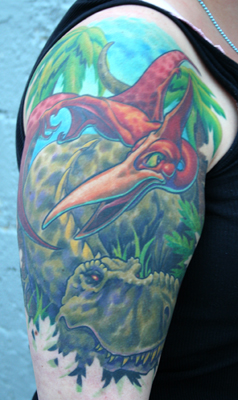 Had a few beautiful days here in CT, got a lot of fun accomplished in the outside days off. Looking forward to conventions; "Tried and True" in Orlando, and then "Hell City" in May. Hope Gallery will be having a Star Wars art show in early June, thats right! Check out our site for details! http://hopegallerytattoo.com/ , see ya!