Phil Young - Hope Gallery
835 Woodward Ave.
East Haven, CT
(203) 467-1622
Norse adventures
Friday September 03, 2010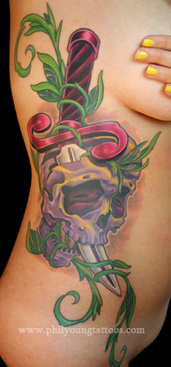 Just got back from Iceland and Sweden, and had a great time. Much thanks to the whole crew at Reykjavik Ink in Iceland, got to do some fun tattoos, and met some great people. You know who you are! Thanks to Jimmy at Fisheye Ink in Sweden, "Spindelmannen!" I seem to do a lot of portraits on the road, which is great, but I also like to do "cartooney skull thingys," ask for them by name! Till' next time, I leave you with...