Phil Young - Hope Gallery
835 Woodward Ave.
East Haven, CT
(203) 467-1622
Spooky Season
Wednesday October 13, 2010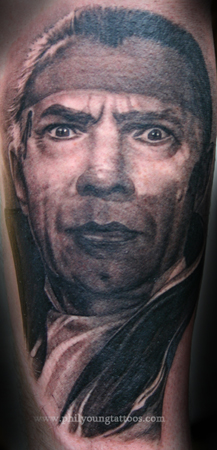 Hey, it's a lot of people's favorite time of the year; including mine. The changing leaves, cool air, and Halloween parties. Come see our pin-up show at Hope on October 22. www.hopegallerytattoo.com. As always, be well!