Phil Young - Hope Gallery
835 Woodward Ave.
East Haven, CT
(203) 467-1622
Fall is here
Tuesday September 20, 2011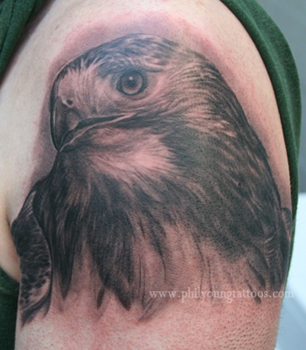 Hey there, ready for fall? Cooler air, colorful dead leaves; that's how we do it in New England. Paradise Gathering in MA was great fun, got a chance to do some painting with old friends, and some new. As always, check out the Hope Gallery Tattoo website for upcoming events!